Oscar R. Batlle, MD
Maine Ophthalmologist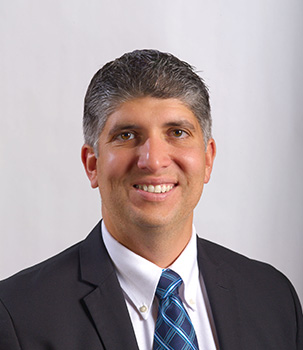 Oscar R. Batlle, M.D. (pronounced BI-yay) was born and raised in the Dominican Republic, a third-generation Ophthalmologist. He attended Tulane University in New Orleans, Louisiana, where he completed his pre-medicine and Bachelor of Science degrees in Psychology and Economics. He was admitted early into Tulane University School of Medicine, where he was later inducted into the order of Alpha Omega Alpha (AOA), the highest medical honors society. While at Tulane, Dr. Batlle founded and became the first president of the local chapter of Unite for Sight, a national Not-for-Profit Organization that performs free vision screenings and provides free glasses to low-income individuals. Dr. Batlle earned his medical degree in 2007.
After completing his Internship in Internal Medicine at the University of Missouri-Kansas City, he returned to Tulane University, where he successfully completed his Ophthalmology Residency in 2012. He was awarded the 2012 C.S. O'Brien award for the best basic science research project by a resident. After finishing his residency training he completed a Vitreoretinal Fellowship at Tulane University under the direction of the prestigious and world-renowned Vitreoretinal surgeon, Dr. James Diamond.
Dr. Batlle joined the Vision Care team in July 2014. He has been a wonderful addition to the practice and continues to provide high quality vitreoretinal care and surgical intervention to the patients in Central and Northern Maine. His wife, Brie, is a practicing Anesthesiologist at a local hospital. They expanded upon their family with the birth of their beautiful daughters in 2018 and 2020. They have a very close extended family and enjoy spending time with everyone at their camp on Green Lake.