Richard Chin, OD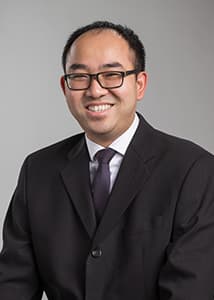 Richard Chin, O.D. was born in Toronto, Canada. He earned his bachelor's degree in Biomedical Sciences from York University followed by his Optometry degree at New England College of Optometry in 2016. Since completing his residency at Dimock Community Health Center in Boston, Massachusetts in 2017, he has worked exclusively for Katahdin Valley Health Center in Millinocket, Maine.
Dr. Chin specializes in community-based primary eyecare services which include comprehensive and diabetic eye exams, glaucoma management, prescribing of contact lenses and glasses, and urgent care. When Dr. Chin is not working, he is an avid board gamer and enjoys spending time at the beach with his family.
Dr. Chin joined our Vision Care family in December 2021. He will be seeing patients primarily in the Bangor office but will be expanding coverage into Lincoln and Houlton as of July 2022.