Jeremy Valentine, MD
Maine Ophthalmologist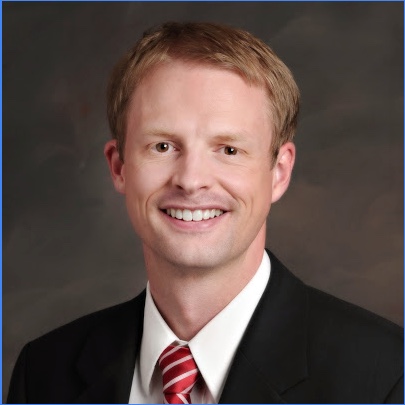 Jeremy Valentine, M.D. was born in Provo, Utah and raised in Orem. He attended Orem High School where he ran track and cross country. Dr. Valentine served a two-year LDS mission in Spain and is fluent in Spanish. He has had the opportunity to regularly use his Spanish speaking ability with his patients. Dr. Valentine is married and has 5 children.
Dr. Valentine graduated Cum Laude from BYU in 2001 and completed his medical school years at Tulane, graduating in 2006. He returned to Utah for his final six months of medical school due to Hurricane Katrina in 2005. He stayed in the West and spent a year doing hospital medicine as a medical Intern at the Veteran's Affairs Hospital in Boise, Idaho. Following his intern year, he returned to Tulane to complete his Ophthalmology Residency. During his time at Tulane, he was heavily involved in various ophthalmic fields that allow him to maintain a wide range of high-level surgical abilities. In this way, he has been able to provide care in cornea, pediatrics, oculoplastics, retina, glaucoma, uveitis and cataract.
Dr. Valentine joined theVision Care team as a Board-Certfiifed Ophthalmologist in July 2017. His areas of speciality include refractive cataract surgery and glaucoma management. He expanded his surgical repertoire by becoming certified to perform LASIK surgery in 2019. His medical interests also extend to diabetic retinopathy, macular degeneration and maximizing cost-efficient cataract surgery outcomes.