4 Tips To Make Your LASIK Experience Better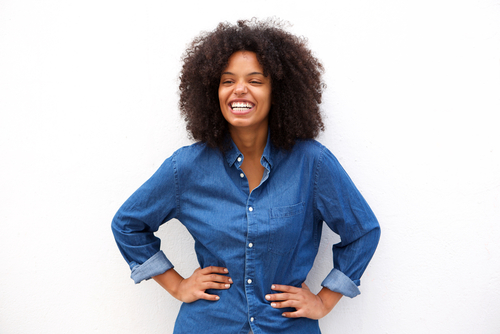 LASIK is great at changing your life, but the process involved with getting it can seem intimidating. When dealing with a surgery that involves your eyesight, it's only natural to be skeptical or apprehensive.
To make sure that you can relax and maintain enthusiasm for your new vision, here are 4 tips to make your LASIK experience better!
1. Ask Questions During Your Consultation
Knowing more about LASIK can remove a lot of the uncertainty around the subject. During your LASIK consultation at Vision Care of Maine, you can learn all about the procedure.
This will give you information about why it is so successful, and what you can do to achieve the best outcome. Feel free to ask any questions you have throughout the screening!
There's no such thing as a dumb or bad question when it comes to your eyes, so ask away!
2. Figure Out Your Ride Situation Beforehand
With everything that will be going on during the surgery, the last thing you need to worry about is how you are going to get home. Ask a friend or family member to drive you to the procedure and home when it's over.
You can't drive after you've had LASIK, as your eyes will still be numb or recovering. Your vision might be blurry or unstable, at least for a few days after the procedure.
Even if your vision is clear right after LASIK, it's not safe to drive yourself home. Most patients can drive the next day, but ask your eye doctor to be certain.
3. Wear Comfortable Clothing
LASIK only takes about 15 minutes per eye. Though it's short, it is important for you to be able to remain as still as possible through parts of it.
As special as LASIK is, there's no need to dress fancy for this occasion. Opt for some clothing that is comfortable and makes you feel relaxed.
This may be sweatpants, leggings, or a hoodie that's well-loved. You may want to think about wearing layers in case you get cold as well.
4. Get Plenty of Rest Before and After Surgery
Sleep helps to reduce stress, and even though LASIK is safe and fast, it can be stressful for some people. Going into surgery feeling well-rested can give you the confidence you need to make it through the procedure calm and collected.
On the other side of the surgery, sleep is also an important part of the healing process. Right after your procedure, you will be quite tired, so a solid nap should be high up on your short post-op to-do list.
But it is even more important that you do not bump or rub your eyes, which can be difficult to avoid while you are asleep. This is why you will receive eye shields to cover your eyes while you rest.
The shields are designed to fit comfortably, so just be sure they are on before you pass out! Sleeping for a few hours once you get home is one of the best things you can do for your eyes as they recover.
Ready to have a great LASIK experience? The first step is finding out if you're a good candidate for the procedure!
Schedule your LASIK consultation at Vision Care of Maine in Bangor, ME today!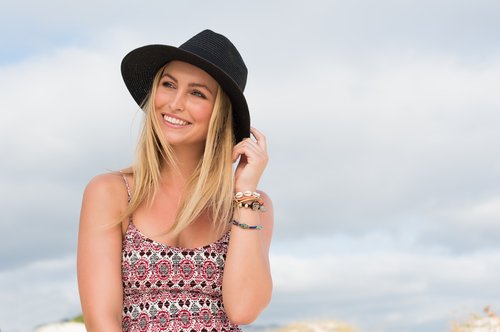 Looking for a way to spice things up this summer? How about for the rest of your life? LASIK can change your life by giving you freedom from glasses and contacts.
Summer is the perfect time to experience this! There are infinite possibilities to enjoy your summer after LASIK, but here are a few to get you started!
Go Somewhere You've Never Been
Nothing says summer vacation like traveling. If you're getting LASIK, that means you've likely graduated or working.
Even taking a long weekend to go out of state and enjoy somewhere warmer is a classic summer staple. With the added benefit of LASIK, it could be the most memorable trip of your life!
Not having to worry about forgetting your glasses or contacts is a prime LASIK benefit. No matter where you go, you will always have your eyesight with you.
That level of peace of mind is priceless and will allow you to stay in the moment during your adventures.
Join a Sports Club or League
Looking to get in shape this summer? Not everyone likes to go to the gym, but if you can play a game while exercising, it becomes much easier to stay active!
The only thing is, if you need to wear glasses, sports become much more complicated and much less fun.
Glasses can break or get knocked off of your face. Contacts are uncomfortable the longer you keep them in. They become more frustrating and dry your eyes out at the same time.
Without them, you can't see what you are doing. LASIK gives you the ability to be more competitive, which can encourage you to stay fit and feel better.
Spend More Time at the Beach
Of course, you can't talk about summer without talking about going to the beach. It is the quintessential summer experience, offering fun, relaxation, and adventure.
All that can be easily found in one place! Whether you're splashing around or sunbathing, the beach is the best in the summer!
But the beach is also hazardous to glasses and contacts. Those waves you're swimming in will sweep away your glasses before you blink.
The soft sand you're sunbathing on will scratch your glasses or it could damage your contacts! Forget taking to the sky and paragliding if you need to worry about losing your glasses.
The best part about LASIK is that it gives you options. Even if you don't like the beach, it's still nice to know that you can enjoy it if you wanted to.
LASIK gives you the freedom to be who you want to be. You don't have to hide behind your glasses or jab contacts in your eyes anymore. That's a big change all by itself!
Setting up a LASIK consultation is the first step towards gaining vision freedom. Set one up today at Vision Care of Maine in Bangor, ME and start your summer with clarity!