5 Reasons You Should Consider LASIK in the New Year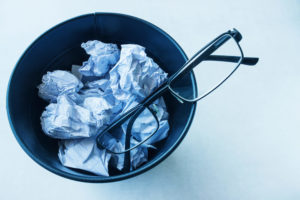 Most of the patients we have talked to about LASIK have considered it at one point but held back for one reason or another. The reasons can vary but they usually come back to some kind of fear of the unknown.
As the technology continues to improve, LASIK is now safer and more effective than ever. So if you are still on the fence, here are five reasons you should consider LASIK in the New Year:
LASIK is a painless procedure
Obviously, there are risks with any surgery and most procedures will involve some amount of discomfort. But with LASIK, the amount of discomfort you will experience is relatively low.
Your doctor will give you numbing eye drops before the surgery so you won't feel a thing. And while you may experience some mild discomfort during the recovery period, most patients begin to feel better within the first week.
One of the biggest benefits of LASIK is how quick both the surgery itself and the recovery time are. The actual surgery will take around 15 minutes to perform.
You will have to spend some time in recovery once it's over but you should be in and out in about two hours from start to finish. Then you get to spend the rest of your day recovering from the comfort of your own home.
And most patients can begin to resume their normal activities within a few days of having the surgery.
LASIK will save you money in the long run
The cost is what stops most people from having LASIK, which is ironic considering that LASIK will actually save you money in the long run.
The one-time fee for LASIK can vary from anywhere between $2,000-$4,000. But you'll save yourself money throughout the course of your life when you no longer have to purchase contacts and glasses.
It's no secret that contacts and glasses are a hassle to deal with. Glasses can get in the way and contacts can dry out or become irritated. After having LASIK, you won't need to spend your time thinking about packing your glasses everytime you go somewhere. You can enjoy going out and living life without worrying about your contacts or glasses.
LASIK will give you more freedom
When we talk to patients who have had LASIK, this is the biggest benefit most of them will mention. LASIK gives the freedom to enjoy your life and do the things you love without worrying about your vision.
You can wake up with clear vision and you don't have to mess with your contacts first. You get to spend your days enjoy perfect eyesight.
For more information, contact our Bangor office to schedule your LASIK consultation today!
Thursdays in December means fun at Vision Care.
The first three Thursdays in the month of December, you can enjoy savings on glasses, learn about LASIK, and enjoy a wonderful presentation about a recent humanitarian trip to Mexico.
And while you're here, enjoy music and refreshments at our bistro, Coffee Hound!
DECEMBER 1ST, 4-7PM: Optical Trunk Show
Shop for the holidays with 50% OFF sport & safety glasses and designer frames like GUESS, Timberland, & more!
And for the kids, protect the lens for $99, Crizal Anti-Reflective, & polycarbonate!
DECEMBER 8TH, 6-8PM: Learn about LASIK
This is your chance to ask questions and learn everything you need to know about LASIK surgery from our own Dr. Luke Gamble.
While you're here, we'll provide FREE SCREENINGS on a first come, first serve basis – so sign up today!
DECEMBER 15TH, 6-7PM: Travel to Mexico with Dr. Young
Dr. Curt Young will make a presentation about his October trip to Mexico where he and his team of technicians performed a record 104 surgeries in 5 days to restore sight to some of Mexico's poorest communities. Read more here!
Stay tuned for more information!