Contact Lenses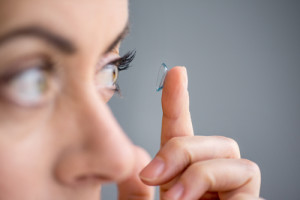 Contact lenses offer a certain level of freedom from glasses throughout the day. Contact lenses are great for people who are active, have jobs where glasses get in the way, or for people who simply don't like the look of glasses.
Our doctors at Vision Care of Maine in Bangor will be able to determine which type of contact lens is the best fit for you. We have many options when it comes to contact lenses, so you can feel confident that you will walk away with a great fit.
For your convenience, we also offer online contact lens ordering. Save yourself the hassle by getting your contact lenses delivered right to your home!