Eye Exams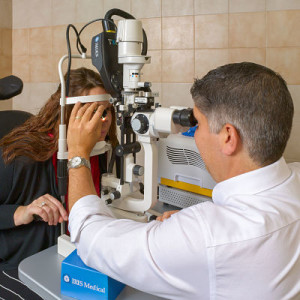 The first step to ensuring that you protect your vision is having a complete eye examination. How often you have an eye examination depends on your age and general health. As you get older (55+) it is important to have a complete eye examination at least every two years. Your eye doctor will tell you what is best for you. If you are a diabetic, you should have a dilated eye examination every year. We encourage you to call and schedule an appointment at any of our offices throughout Northern Maine.
A complete eye exam usually includes the following:
Ocular, Medical and Family History – This information is very important to accurately diagnosing vision problems and for determining the frequency of future examinations.
External Examination – This includes evaluating the health and functioning of the eye lids, eye lashes and tear glands.
Peripheral Vision – How much can you see to your left and right while looking straight ahead.
Visual Acuity – How well can you see up close and far away with and without correction. The term 20/20 means you can read the 8th line of the eye chart at 20 feet. This is normal vision.
Refraction – If you are unable to see well up close and far away a refraction is required to determine how much correction is required to give you clear vision. Your eye doctor uses a devise called a Phoropter to try different lens powers to correct your vision to 20/20. This information is used to give you a prescription for glasses or contact lenses, which we are happy to fill in our optical shop.
Intra Ocular Pressure (IOP) – This test measures the pressure required to keep your eye firm and round. High IOP is associated with Glaucoma which is threatening so it is important to monitor regularly, especially as you get older.
Internal Examination of the Cornea, Iris, Lens, Vitreous and Retina – This is done with a microscope called a slit lamp which allows your eye doctor to clearly see all the elements of your eye that allow you to see clearly. In most cases you are given drops to dilate your pupil so the doctor can see the edges of your retina.
Your questions – This is often the most important part of your eye examination. Your eye doctor is prepared to answer all of your questions. It is a really good idea to write them down before your visit so you do not forget. Family members are always welcome to join you in the exam room. Their questions are welcome too. Don't be shy. It's your time and your health!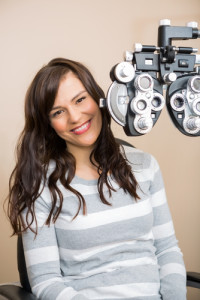 Additional Testing
In some cases, additional tests are required to fully assess and diagnose eye disease. Common tests include:
Optical Coherence Tomography OCT – This test uses light waves to take cross section pictures of your retina, lens or cornea. It allows the doctor to examine the layers of each part of the eye to identify abnormalities such as macular degeneration.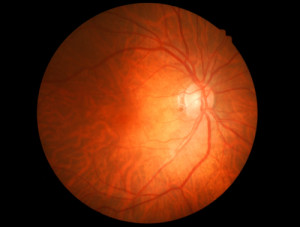 Fundus Photos – these high resolution photographs of the retina help identify and document the presence of certain eye diseases like diabetic retinopathy. Photographs are used to compare the progression of eye disease from one visit to the next. This help the doctor see how well a particular treatment is working.
Visual Field – This test measure how well each section the retina detects light. Diseases like glaucoma cause vision loss in parts of the retina that are not noticeable at first. The visual field test helps to determine if glaucoma or other eye disease has damaged the retina and whether or not treatment is keeping the disease at bay.
Fluorescein Angiography – this test examines the blood flow within the retina. Diseases such as diabetic retinopathy can cause blood vessels to leak and damage the retina. This test involves injecting die into the bloodstream and taking high speed photographs as the die makes its way to the blood vessels in the retina.