Gear up for VCOM's Thursday events: save, learn, and travel!
Thursdays in December means fun at Vision Care.
The first three Thursdays in the month of December, you can enjoy savings on glasses, learn about LASIK, and enjoy a wonderful presentation about a recent humanitarian trip to Mexico.
And while you're here, enjoy music and refreshments at our bistro, Coffee Hound!
DECEMBER 1ST, 4-7PM: Optical Trunk Show
Shop for the holidays with 50% OFF sport & safety glasses and designer frames like GUESS, Timberland, & more!
And for the kids, protect the lens for $99, Crizal Anti-Reflective, & polycarbonate!
DECEMBER 8TH, 6-8PM: Learn about LASIK
This is your chance to ask questions and learn everything you need to know about LASIK surgery from our own Dr. Luke Gamble.
While you're here, we'll provide FREE SCREENINGS on a first come, first serve basis – so sign up today!
DECEMBER 15TH, 6-7PM: Travel to Mexico with Dr. Young
Dr. Curt Young will make a presentation about his October trip to Mexico where he and his team of technicians performed a record 104 surgeries in 5 days to restore sight to some of Mexico's poorest communities. Read more here!
Stay tuned for more information!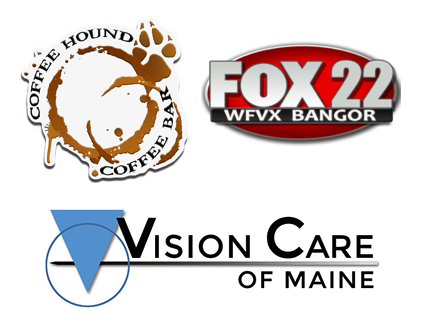 Vision Care of Maine was featured on Fox 22 for a segment discussing Dr. Young and his team's cataract surgery mission trip to Mexico.
"I think it's our duty to help out whenever we can and where ever we can. Through coffee we enjoy life. Through vision we're effective in life. If you can't see, you can't produce or support or take care of your family… to be able to have your vision restored – it's amazing."
-Chris Keegan, co-owner of Coffee Hound Coffee Bar
Read the full article here!
Watch Dr. Young below!