David Benes, OD
Maine Optometrist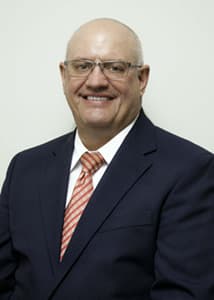 David J. Benes, O.D. was born in Pennsylvania and is a longtime resident of Maine. He comes to Vision Care of Maine with an extensive background in the ophthalmic field having been trained at the Georgetown University Medical School's "Center for Sight" Ophthalmic Technology Program. He became nationally certified as an Ophthalmic Medical Technologist caring for patients and working along with ophthalmologists in both exam rooms and operating rooms as a surgical assistant. He spent three years at the King Khaled Eye Specialist Hospital, was Chief Technologist of the outpatient clinic, and became a member of the International Eye Foundation survey team in Riyadh, Saudi Arabia. He later attended the University of Maine system and Ohio State with studies in biology prior to obtaining his Doctorate in Optometry from the Inter American School of Optometry in 2003.
His training emphasized primary eye care for the whole family. Dr. Benes holds a State of Maine advanced therapeutic/glaucoma license to diagnose, treat, and manage glaucoma, the ocular manifestation of systemic disease, ocular infections, and co-management with ophthalmologists for patients following eye surgery. He has interests in specialty contact lenses and is certified in corneal refractive therapy correction.
Dr. Benes is a Diplomate of the American Optometry Association and a member of the Maine Optometric Association.
Dr. Benes enjoys outdoor activities with his wife from fly fishing, hunting, boating, motorcycling, snowmobiling, traveling, and relaxing while tending their perennial garden.