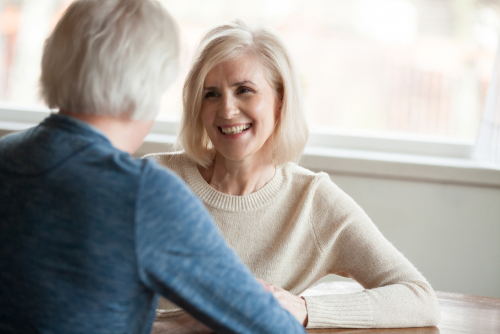 Cataract surgery can be an intimidating journey, but it shouldn't frighten you. The process of removing cataracts is very well understood and is always being perfected.
The procedure has a low risk of failure, with most people who undergo it ending up with vision that's as good or better than they've had before. The surgery itself takes minutes to complete.
It's one of the most commonly performed medical procedures as well. Thanks to numbing eye drops, cataract surgery is also painless. The hard work comes after the surgery though as you recover.
Recovery from any surgery is going to be difficult. Fortunately for people who have cataracts, recovering from it is quite straight forward.
But no matter how careful you are, complications can still happen. Typically they occur due to something happening during the weeks and months that follow the procedure. Here are some ways to make your cataract surgery recovery as short and effective as possible!
1. Get Rest
Rest is a very important part of healing. Having cataract surgery will probably make you very tired, so napping right when you get home is a good idea.
Make sure to wear the eye shield that you're given whenever you sleep during the beginning of your recovery. This will prevent you from damaging your eye while sleeping!
2. Get a Ride
You won't be able to drive yourself home from the clinic on the day of your procedure. Plan to have a ride to and from the office ahead of time to minimize stress on the day of.
3. Avoid Getting Water In Your Eyes
You can still shower after the surgery, but you should avoid being submerged in water. This means no baths or swimming, and be sure to do your best to avoid getting water in your eyes when you do shower.
Even clean water is the perfect home for bacteria to breed in. You are more likely to get an infection during the early stages of recovery after you have cataract surgery.
4. Avoid Exertion
During the surgery, an incision is made into your cornea. This incision is what needs to heal afterward. At the very beginning of the healing process, it is incredibly easy for this incision to open.
Take great care to make sure that this does not happen. Even bending over at the waist can create enough pressure in your eye to damage it.
Heavy lifting is a bad idea for a few days. You will be able to return to a steady exercise routine within a few weeks. Your ophthalmologist at Vision Care of Maine will let you know when it's safe to exercise again.
5. Come See Us
After your cataract-removal surgery, come back to our office in Bangor, ME so we can check on your progress as you heal. Monitoring your recovery is crucial, so we can intervene as soon as possible if anything goes wrong.
Blurry vision and some discomfort are normal during the beginning of your recovery. If you experience significant pain or your vision changes suddenly after a few days, come see us early.
Ready to find out if it's time for you to have cataract surgery? Schedule a cataract screening at Vision Care of Maine in Brewer, ME!