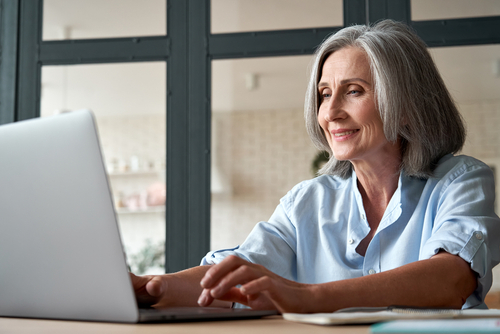 Before online reviews, word-of-mouth was the most trusted way to find the best doctors. Today, with many websites offering opinions, you may look at online reviews to choose a cataract surgeon. 
Keep reading to learn why reviews are essential when choosing the best cataract surgeon in Bangor!
How to Choose the Best Cataract Surgeon
There are many things to take into consideration when choosing which cataract surgeon is best for you. You may gather some of this information while browsing the websites of certain cataract surgeons or from reading online reviews.
To get all of your questions answered, you may need to go into the practice and meet the cataract in person during a consultation. It's a good idea to have your questions ready for this appointment.
About the Doctor
Board Certification
This designation requires continuous training throughout a doctor's career. A board-certified doctor must meet the minimum requirements to practice medicine and be approved by the state's official medical board.
Years of Experience
Eye doctors who have been in practice for several years have likely performed numerous cataract procedures. Furthermore, they likely have experienced a number of unique and challenging cases.
This experienced cataract surgeon, when presented with an uncommon case, has the knowledge, medical expertise, and resources to ensure that the patient has optimal results. For more regular and routine cataract procedures, as the majority are, they are well prepared.
Cataract Surgery Experience
Cataract surgeries are the most common procedure done by an eye surgeon. Depending on their patient load, busy cataract surgeons perform anywhere from fifteen to thirty weekly procedures.
Surgeons who do a high volume of a specific procedure are usually skilled at that kind of surgery because they have a more significant amount of experience.
Willingness to Answer Questions
Your relationship with your cataract surgeon matters, as you trust their expertise and skills. You also have the right to ask questions, get satisfactory answers, and feel that you've been heard and understood.
Being comfortable with your eye doctor is paramount. They should be willing to answer questions is as this is a reasonably good indicator that you've found the right doctor and patient fit.
About the Procedure
Technology
You should also consider the technology your cataract surgeon uses during cataract surgery. Cataract surgery is microsurgery that removes the cloudy natural lens of the eye.
Custom cataract surgery uses a high-tech precision femtosecond laser during the procedure.
About Reviews
Reviews are influential in this decision process, and it's best to take them into consideration. However, they should always be taken with a grain of salt.
While reviews indicate what you might expect from this surgeon from the previous experiences of others, reviews may be from one end of the spectrum or the other. Glowing reviews are posted by those very happy with their experiences.
Low-rated reviews are posted by patients who believe their experience falls short, but sometimes those expectations are not realistic. Reviews give an alternate perspective.
They're helpful to weigh alongside every other factor. Reviews can allow you to get firsthand accounts of others who have chosen this particular surgeon.
It's essential to use them along with other considerations to find the best cataract surgeon for you.
Is it time for a cataract evaluation and to find the best cataract surgeon for you? Schedule an appointment at Vision Care of Maine in Bangor, ME, today!