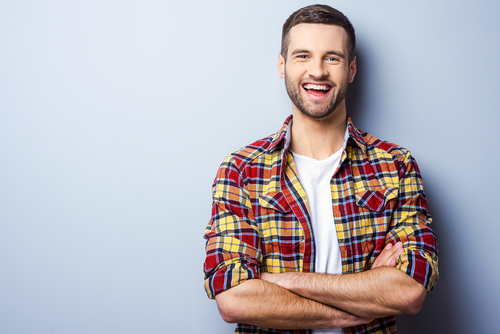 Although there is no question that LASIK is an investment, it can still be affordable. To accomplish affordability, you can take a three-step approach: trim unnecessary expenses from your budget, explore ways to make a little extra money, and set up a monthly payment plan. 
Through this, by this time next year, you'll be seeing clearly and experience greater freedom from contact lenses and glasses. Keep reading to learn more about how you pay for LASIK!
Cut Back and Save Money
Take a look at your daily spending habits. Once you see how much you can save, it'll be easy to budget for LASIK.
Each step might seem small, but when you combine all of them together, you can reach your goal.
Brew Your Own Morning Coffee
If you're spending four dollars daily, that's twenty a week and over a thousand a year. Brew a cup at home, put it in a travel mug, and save.
Bring Lunch to Work
According to VISA, the average American spends just over twenty-seven hundred a year on lunch. Instead, pack a sandwich or salad, microwave soup, or bring hummus, veggies, and crackers, and keep your Money.
Revisit Your Subscription Services and Cancel Those You Don't Use
During COVID, you may have signed up for subscription services with recurring payments, especially those with preliminary free trials. But if you've lost track of those services, you're paying for things you don't use.
Online tools and subscription tracker apps can help you find and terminate those services.
Borrow books, Audiobooks, TV shows, and Movies From the Library
It's easy to click buy now on your TV, computer or device and purchase a book delivered physically, or to your ebook reader, or rent a video. With a little more effort, you can sign up for a library card and get all those services for free.
If you haven't been to the library in a few years, you may be amazed at what they offer: streaming services, ebooks, audiobooks, and more. You can even use apps like OverDrive, Libby, Hoopla, and Kanopy, among others.
Cut the Cable Cord and Watch Your Favorite Shows Online
Did you know a typical cable bill exceeds all other utility bills combined? A 2021 study found that the average household cost of a cable package was two hundred and seventeen dollars.
Cut the cord, watch online, and you'll save over two thousand and four hundred dollars.
Earn Extra Money with a Side Hustle
Millions of Americans supplement their incomes with part-time jobs in the gig economy. You can pick your hours and fit them into your schedule.
Here are some you probably know about and some that require almost no effort on your part.
Tutor Online
Online tutoring can be lucrative if you've got knowledge and skills that are in demand or you're a teacher looking for extra work. There are many services that will walk you through the process and help you find clients.
Care for Animals
You can care for animals through a pet sitting or dog walking service. Rover and PetSitter are two that'll connect you with local pet owners looking for a caring human companion.
Drive for a ride-sharing app like Uber or Lyft.
Deliver food with GrubHub, Uber Eats, Door Dash, or other services.
Be a personal shopper through Instacart.
Opt For a Monthly Payment Plan
Once you've saved up the money, you don't have to pay in one lump sum. Look into affordable financing options to cut your LASIK cost into low monthly payments.
At Vision Care of Maine, we want to make sure everyone has access to affordable options for visual freedom. To learn more about financing options, schedule an appointment or visit our financing page!
Are you reading to learn more about LASIK and how it can change your life? Schedule a LASIK consultation at Vision Care of Maine in Bangor, ME, today!